Duck Race in aid of RNLI Helvick Lifeboat Station
*POSTPONED* This family fun event on *new date TBA* will see 600+ rubber ducks enter the water from Devonshire Bridge in Dungarvan in aid of RNLI Helvick Lifeboat Station
The Duck Race has been postponed until further notice due to safety concerns over large crowds / COVID-19 guidelines. Join our mailing list to receive updates.
The countdown begins for the 2021 rubber duck race in aid of RNLI Helvick Lifeboat Station and as part of the Dungarvan Sail 75 celebrations, honoring 75 years of Dungarvan Harbour Sailing Club. This family fun event on 31st July will see 600+ rubber ducks enter the water from Devonshire Bridge in Dungarvan at 1:30pm with a lively commentary on the quay as they float down Davitt's Quay, finishing off The Moorings pub.
The ducks each have a number on the back for sponsorship and the winning ducks will win various prizes, with all proceeds going to RNLI Helvick Lifeboat Station.
"It is a great family day out and the volunteers love getting their fishing nets out to capture the winning ducks at the finishing line. It is a lot of fun!" -- Anne McCarthy
Boost our post by sharing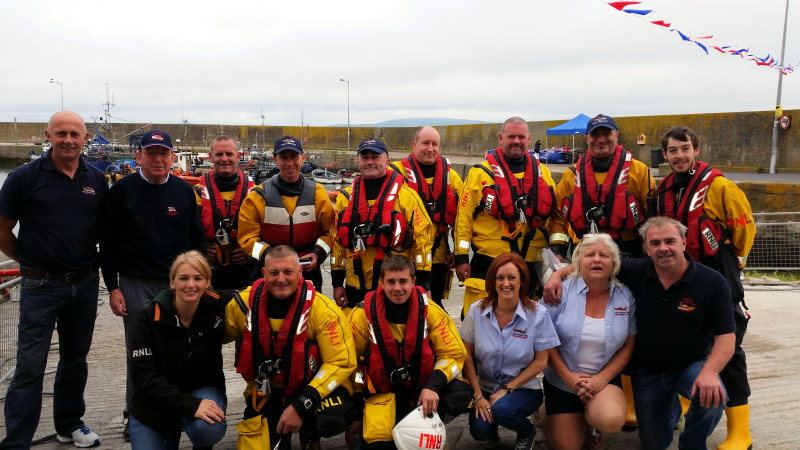 Do something extraordinary
Our crews depend on your support to keep saving lives at sea.