1. Register for Event
Due to high interest in this year's Helvick Swim, there is currently a wait list in effect for new signups. Please do register though! We expect that we will be able to accommodate everyone on the day. If you have any questions or concerns, contact us.
All participants must complete online registration for the RNLI Helvick Swim event. There are a few very basic questions to answer and statements to make regarding your swimming ability, and also a few questions relating to your medical status that could help our medical staff in case of any emergency.
There is no signup fee for this event. Instead, we ask participants to fundraise from within their own network or contacts. The historical average is €250, but some swimmers raise much more!
In the final step of the signup process you will be automatically forwarded to our official sponsorship platform JustGiving where you can immediately create a dedicated fundraising page.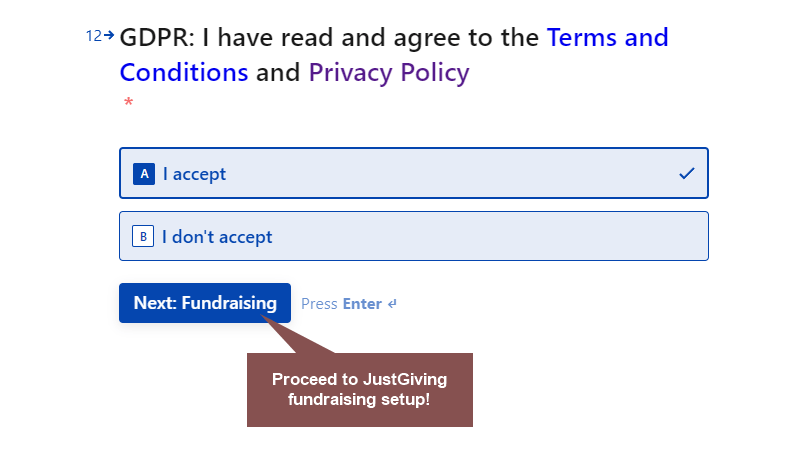 2. Create JustGiving Fundraiser page
Login, or Create Account
You now have the choice of signing in to an existing JustGiving account (if you have used this platform previously), or creating a new account.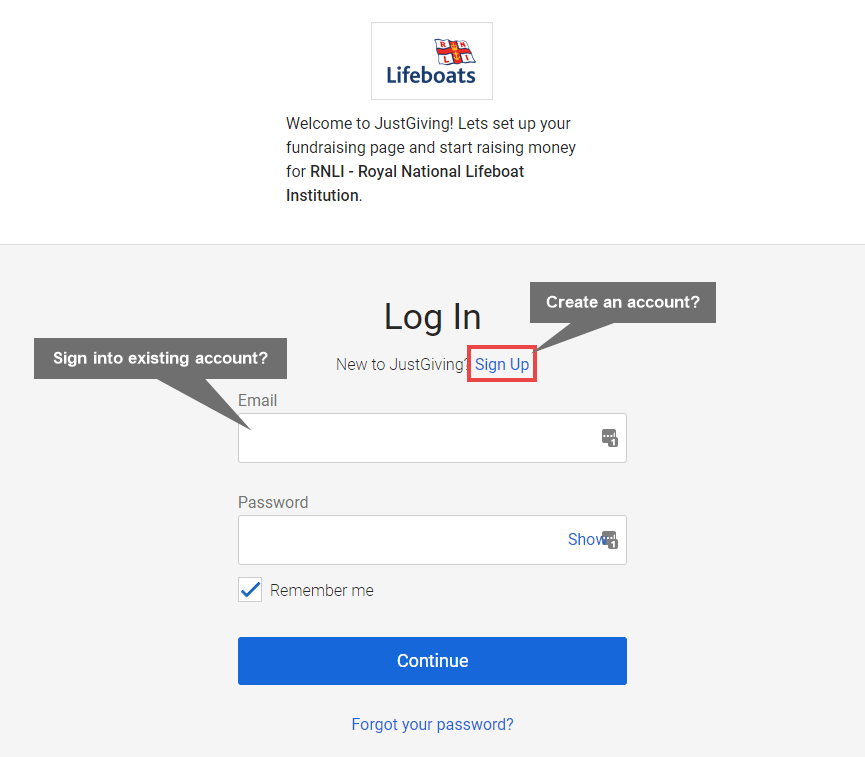 Fundraiser Settings
Once you have either signed in or created your new JustGiving account you will be asked to check your details and confirm: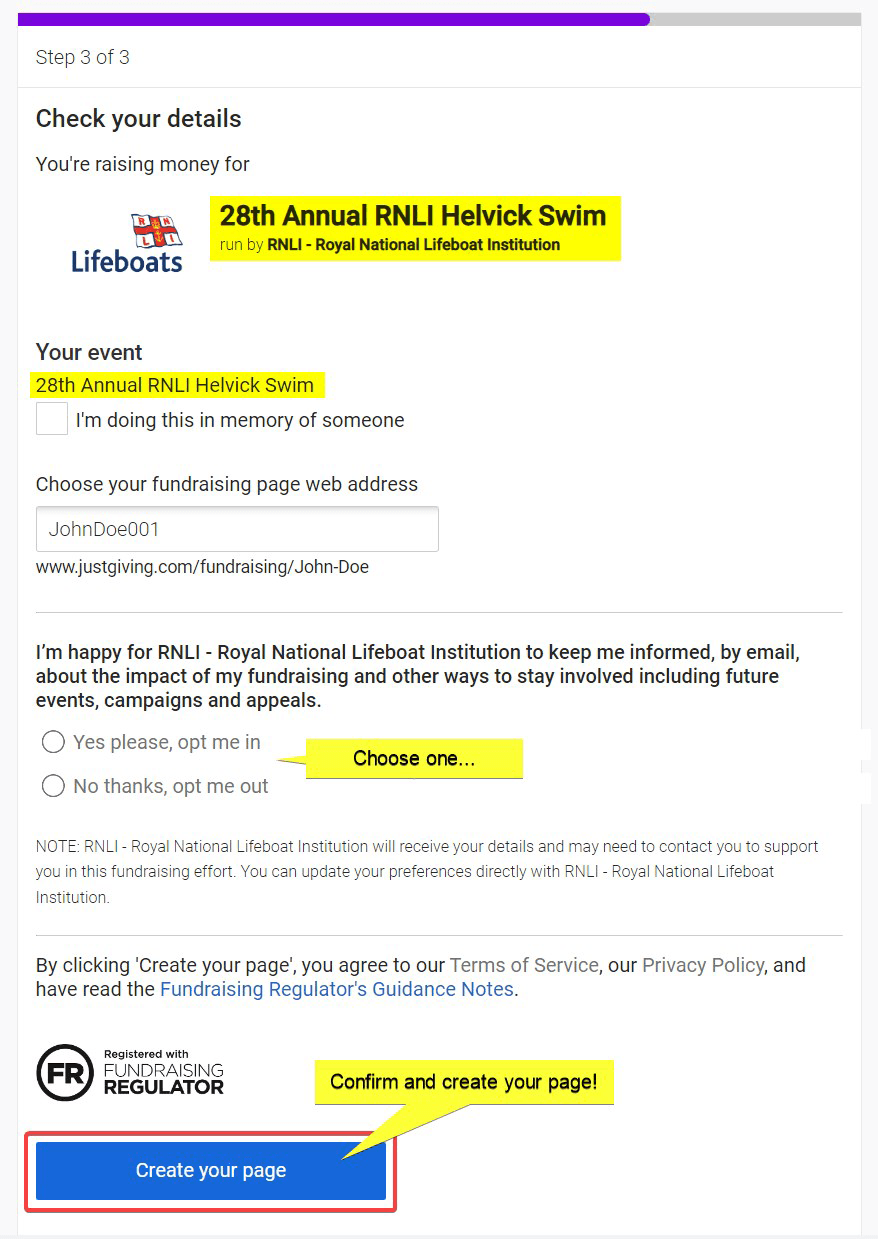 3. Start Fundraising!
Customise and share your JustGiving Fundraiser page
You can easily customise your new JustGiving fundraiser page with a new banner image (yourself?), edit the default Story (only if you want to..), connect your page to Strava/Fitbit, and write updates.
You can immediately begin collecting sponsorship from your contacts using your brand new JustGiving Fundraiser page. Use the Facebook, Twitter, and Email share buttons to spread the word right now to your friends and family.

Good luck training! If you have any problems or questions reach out to us at rnlihelvickswim@gmail.com.